Connect with your social network account
ATTENTION:


I've set up this simple forum as a back-up for the 3G community on Preludepower.com

For ease of use you can quickly log in using your Facebook account, up there /\ OR just register an account like usual.
Ok I did this for the newbies and some of us oldies as well. It is a checklist of the parts need to do the H22 basic swap. This is for the Si models only. The S models will need more work to make this swap work.
Edit: 4-1-2009
I wanted to clarify some things to those who are not aware of the weight differences between three motors since we now have a little support for the B series mounts.
Engine weights with 5 speed trannys on a palet:
B20a -
Quote:
B20 at aprox 410 lbs
Quote:
auto trany installed and on a pallet.
H22a -
Quote:
H22a at aprox 445lbs 5 speed trany installed on a pallet.
B18 -
Quote:
B18 in his
Quote:
civic so i weighed the b18 at aprox 380 lb 5 speed tranny installed and sitting on a pallet on the scales.
*Note: The above information was taken from a member who weight out all three motors in this thread:
https://www.preludepower.com/forums/...=260249&page=3
Here are writeups that will help you on your journey with the H22 swap:
These are some original swaps, so some information is outdated, the most current swaps are the at the top.
And here is a review regarding the (

old no longer in production

)

AZ Race

swap kit, and some usefull tips when installing.
Parts Needed:
Date: 11-29-2015
- My kits are still
available
.
1.

1FunRyd Performance Mounts

- Made and sold through me(1FunRyd - contact: 1funryd@comcast.net)
New design:
(

Old AZ Race kit below no longer in production

) -

Discontinued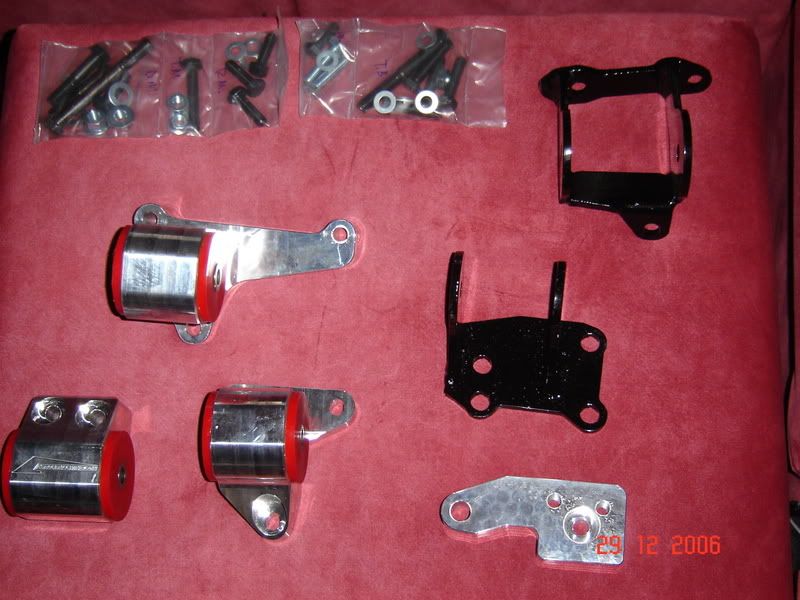 2. H22 engine, tranny, engine harness, and ecu. (

Deathwish

thank you for posting up your swap pics for the intial

AZ Race

review)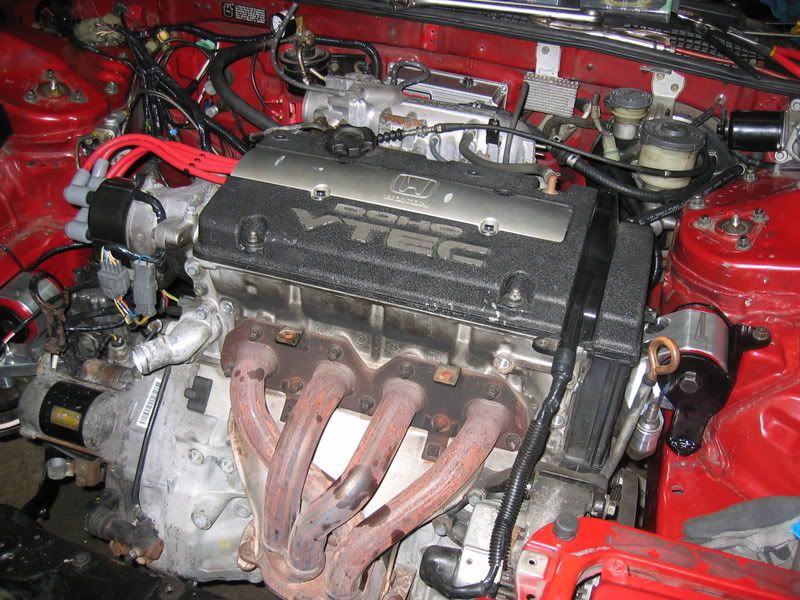 3.

Update - 9-11-2013

: Engine Swap Harness sold thru

1FunRyd.com

-
H22

swap harness/

B20/21 OBD1

conversion complete harness not jumper harness.
Details:
Wireworx Stage 1 Basic Harness:
Wireworx Stage 1 harnesses are for everyone who needs a neat and professional tucked harness while keeping the budget in check. The stage 1 harnesses are our off the shelf harnesses which have all the basic connections needed for most cars.
You have the option to have The Wireworx tucked engine harness connect directly into your ECU of choice. This option allows you to bypass a lot of your old oem wiring and have a true brand new connection from every sensor to your ecu. This style harness brings the most hidden and tucked look when installed but is also the most functional by refreshing a lot of your old wiring. This style harness requires approx 5-8 wires to be wired in when installed, even though instructions will be provided, some wiring experience is required.
Core Harness Necessary ($100 value)
Charge Harness is included in the 88-91 Honda Prelude harness
Charge Harness Sold Separately
- For all other applications
Every Wireworx harness is tested end to end to make sure you receive the high quality and reliable harness you and your project deserves. Every harness guaranteed, factory supported.
Connections Included:
ECT sensor
Knock Sensor
VTEC solenoid
VTO
Intake Air Temperature (IAT)
Distributer connections
Alternator
MAP sensor
TPS (TPS)
ECU plugs
Idle control motor
Speed sensor (VSS)
Injectors 1,2,3,4
Fan Switch
Reverse Light
Starter
Ground
Oil Sending unit
Optional Connections:
Un-seperated Charge Harness (Only With NON-MILSPEC Harnesses)
Think for the future, Wireworx also offers the option for you to choose the Amount of Spare wires your harness has.
Update to the WireWorx lose wire Connections:
Payment Details:
Regular MSRP: $490 + Shipping
My Pricing: $480 + shipping
For Money Order shipping details to my address please send to:
1FunRyd Performance
1618 20th ST NE
Auburn, WA 98002
(206)304-4095
Email:
1funryd@comcast.net
For Paypal instructions, please email me for details.
The 90-91 ludes just plug right into the P13(H22 stock) ECU. **

Edit**:

90 2.0S/90-91 2.0Si models

are still OBD0 and will require you to upgrade to an OBD1 format. 90-91 Si models are OBD1.
Update Edit: Igniter wiring
originally posted by 91Owner -
hey sean
cinci filled me in on what i think could be added to the swap thread.
first my car is 91 auto b20a5 with the igniter on the shock tower. the h22a has the igniter in the distributor .i used a msd coil and connected to the stock coil wires inside the cap. not knowing i was connecting to the internal igniter started my car with both connected and it runs very ruff.
so maybe should be on the post for newcomers to only use one and disconnect the other.
when cinci mentioned this today was the first time i've read that anywhere. to a newbe like i was that is key info that would make the life of a first time swapper much easyer
gordie
Alternate H22 swap harness option:
Engine Harness:
You will need to contact me 1Funryd Performance(1funryd@comcast.net) to get you a beautiful Brand new NOT used engine conversion harness.
www.1funryd.com
1Funryd Performance - Sean
1618 20th ST NE
Auburn, WA 98002
(206)304-4095 - text/call
4. The 92-96 Prelude shifter assembly and linkage for proper shifting.
Other Honda Models for the shift assembly:
Shifter boxes and cables.... You need either

92-96 Prelude shifter box AND cables

,

90-96 Accord shifter box AND cables or 97-2001

Prelude shifter box and Cables.
Here is another thread that will show the typical issues when swapping shift linkage and which ones to use:
***
Help with H22 Shifter Linkage
Pimpstecy
***
5. The 90-91 Preludes have an electronic VSS speed sensor so no need to do anything except plug it in. **The 88-89 Preludes have to take off the electroninc part of the VSS on the H22 tranny and use the clip that secures the speedometer cable to the 88-89 VSS. Here is picture of the 90-91 VSS which is the same as the H22 VSS **Note for the 88-89 luders I would recommend keeping the rubber boot that comes stock on your old VSS so you can swap it on to the H22 VSS: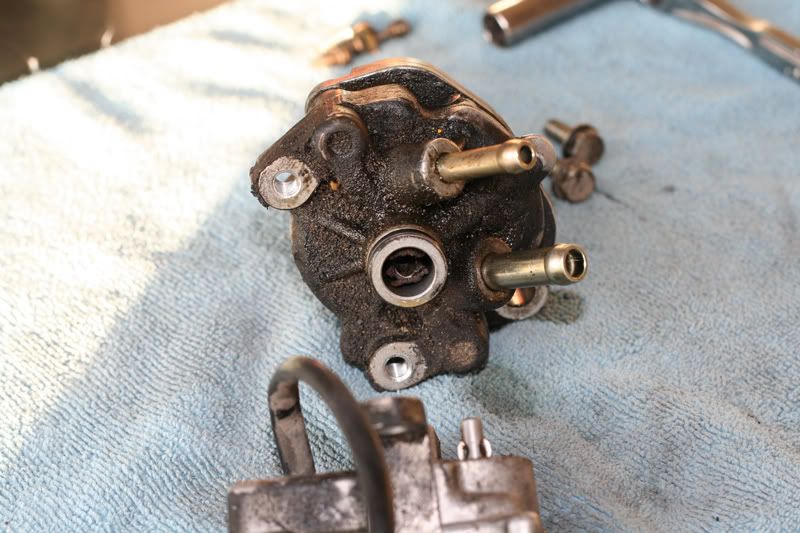 Making VTEC work on the 88-89 Manual VSS sensors:
Source Thread:
https://www.preludepower.com/forums/sho ... 213&page=5
- Post# 140
a1cnas;2484299 wrote:0bd0>B16 Speed Sensor White-Blue

this is on your factory 3rd gen loom on the 2.0 SI

OBD1->OBD0 - Function

B10 ->B16 - Speed Sensor

connect b16 to b10 via your 0bd1 conversion harness, to get the signal from your clusters internal vss to ecu. it basically reads off of your cruise control, so you must have a fuse in the location, you dont need the dashpot in the engine bay as mine is currently removed, but i will relocat later so i can still have it. this means your cable driven vss needs to be install in the newer tranny, it will not have a place to actually bolt down without some kind of self made bracket, mine is just sitting in there, been driving for over a week and it has not moved or decided to pop out, but i will later make something to hold her in place. On side note, if your speedo does not work, fix it or the ecu will think your still standing still and hit the nuetral rev limiter. as a precaution, make sure the screen on your vtec sol braket is clean and free of debree. if it is filthy you will get vtec off and on and throw a code 22, presure switch,

its the braket the the vtec sol and the presure switch r connected to. their is 3, 10mm bolts holding it to the head.

i hope this solves alot of head aches for you luders out there:mrgreen:
Update

8-30-2009

:
Here is how the 88-89 swapped ludes need to secure the Speedo cable to make your speedometer work. This does not solve the signal need to make the VTEC solenoid kick on, but it will solve the speedometer issue. For those who will be going P28 and have the VTEC programmed by RPM then you will not have to worry about not getting VTEC.
*I am going to try and have a special bracket made and sell it so all 88-89 H22 swappers can still have their speedometers working.
6. A modified Radius Rod for lowered ludes so the radius rod will clear the crank pulley. Or you can swap the crank pulley out for an aftermarket aluminum one which is smaller.
Edit 4-16-09:
AZ Race is producing a traction bar that will clear the crank pulley and clear the AC pump.
7. In order to keep the A/C you will need to modify the ac lines from an shop that can make custom ones. And you will need to get some longer bolt that fit the front crossmember to accomodate 3" worth of washers used to space out the front cross memeber. This will allow room for the H22 compressor to fit down below. It will however lower the front crossmember. (I want to thank

Osvoldo516

for his contribution to this information - :thumbs-up:)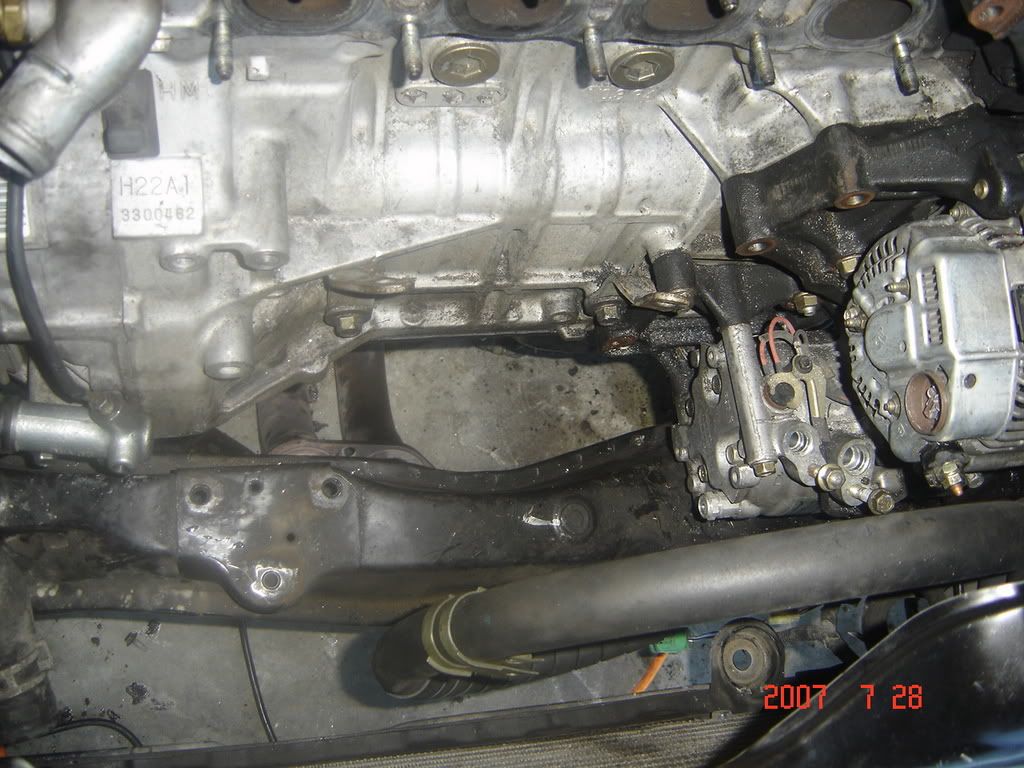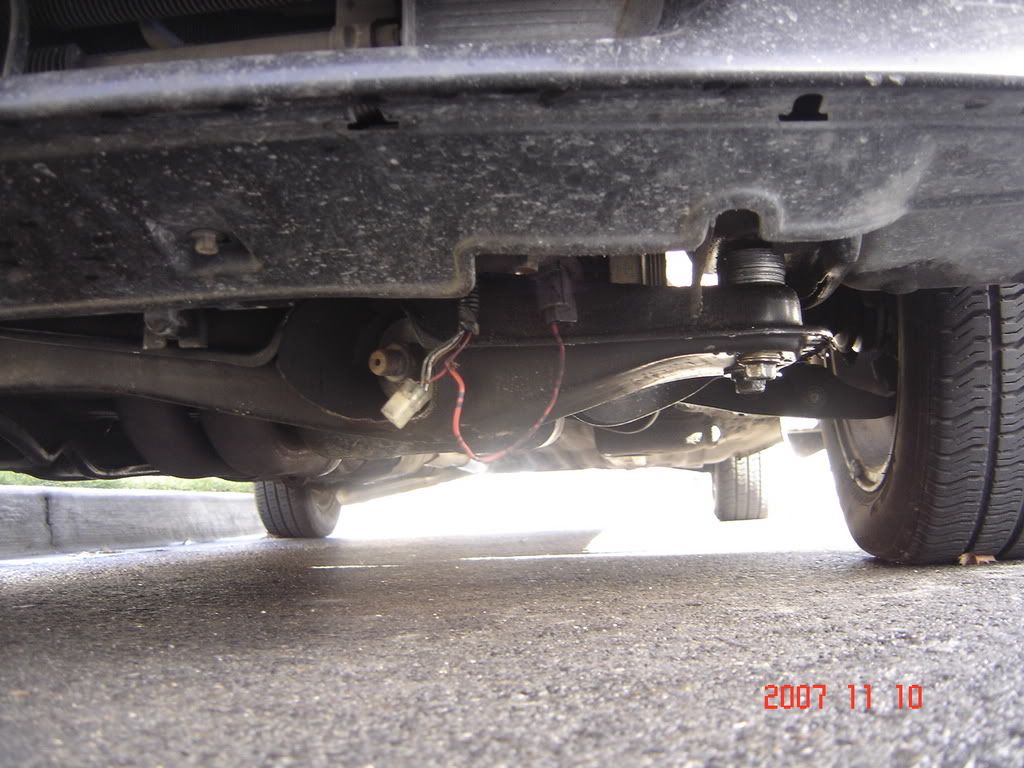 8. Powersteering can be kept as well, you will need the have the H22 bracket and your preludes hardline from the sensor to the rack sent to me to be fabricated to work properly in the swap.
Here is the H22 bracket I need to make it work (Thank you Tmoney for your contribution into solving the powersteering issue -
):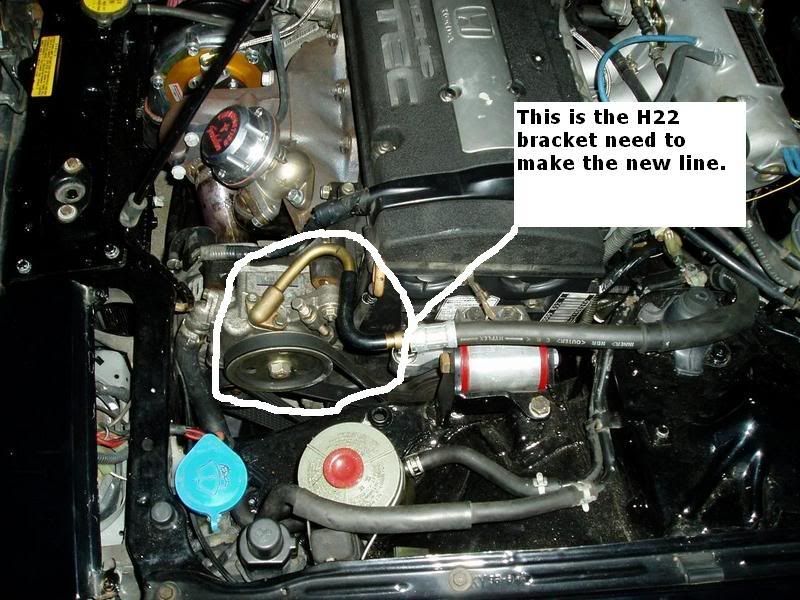 9.

Axles

can be done through Gator axles or Raxles.com. Give Marty a call at raxles.com and he will tell you the specs. Call Glen at Gator axles as well.
Edit: 3-29-2009
Another cheaper option that has been done, is to use the stock:

90-93 Accord axles for the swap

. This has been done by

B20luda

and a few other members and they said no modification needs to be done.
*Note

: this is only for the 90-91 Preludes,

the 88-89

will need to change their hubs to 90-91 hubs.
90-91

28

spline count hubs.. Or if not, then purchase Raxles.com axles.
The choice is yours. Here is an example of Raxles work. (

Edit

) I forgot to mention that the recommendation for upgrading the hubs to the

90-91

Hubs due to it having

28

spline count, the

88-89

Preludes have only

26

spline count. It is not necessary but was recommended by Gator axles due to the increase in power: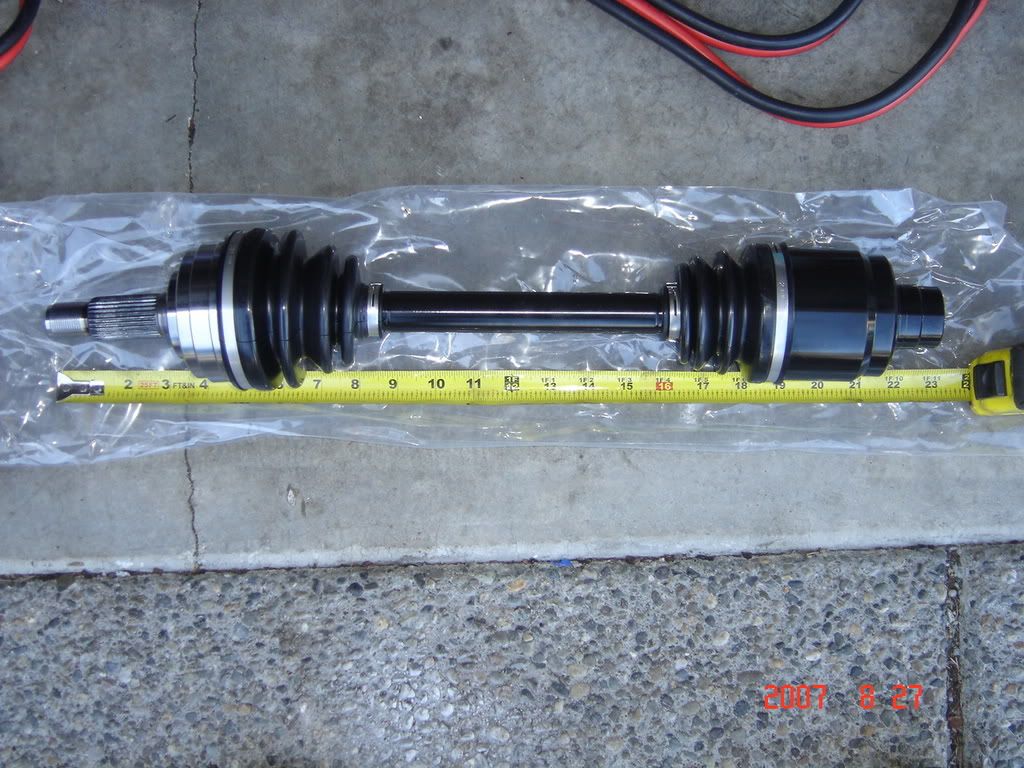 Installed on Osvlado516's lude:
Update: 11-04-2010 - Alternate Axles -

90-93 Accord 5 speed axles
*
As per B20luda -
For an alternate source for axles we can use the 90-93 5 speed axles in stock form
.
Picture of the difference between the
Prelude midshaft
and the
Accord midshaft
:
Prelude is on the left
-
Male spline
end and the
Accord is on the right
Female spline end
.
Note: for the
88-89
Ludes, you will need to swap the outer cups of those axles for the 88-89 cups to make it work, or you can do what I did and purchase a junkyard set of
90-91
front hubs and do the swap. Those hubs are a straight bolt in.
Also when choosing the H22 motor, in order for you to use the Accord axles, you will need to purchase the 90-98 Accord Mid-shaft to make this combo work.
The
92-01 Prelude
Mid-shaft does not work due to the
90-98 Accord mid-shaft
has a female spline end, versus the Prelude mid-shaft has the male spline end - (Picture right above)
He is using them in his 611whp boosted H22 swap.
----------------------------------------------------------------------------------------
10. There is a High Recommendation to change out the auto belt tentioner to a manual one due the the faliure rate of the auto one. Here is the writeup link below(A big Thank You to

98Vtec

for his write-up):
How to: H22 Auto Belt Tensioner conversion to H23 Manual Belt Tensioner
H22 Auto:
H23 Manual:
H22 Timing Belt Replacement Write-up: (Clik Here)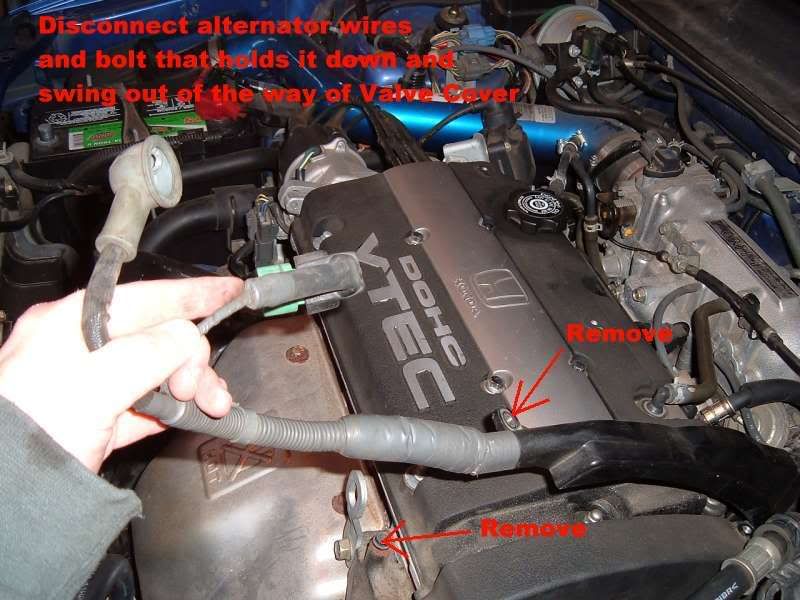 11. I forgot to state that you need the

Rear Engine bracket

from the 4th or 5th gen Prelude, some H22's swaps are sold with Accord rear brackets. It is important that you note this down or

AZ Races' rear engine mount will not fit

.
12. **Note: All swappers please take note, that if you want to swap the F series blocks like the

F22/23/20b motors

, you will have to get the

H22/23 Post Mount

on the timing side of the block to work with my swap kit.
You **Cannot use the stock F series Post mounts** there are different variations of post mounts, so please make sure to get the correct Post mount or else you will not be able to get the motor to bolt up.
13. Clutch Swap for the H22 swap:
How to use the stock slave cylinder hose for H22 Swap
osvaldo516
14. Traction Bar or No Traction Bar:
This question gets asked all the time, and my recommendation is get a traction bar. The factory cross member is too big and bulky when trying to fit this power plant in, but mainly because you will have to modify the driver side radius rod to clear the crank pulley.
Example: Without Traction Bar:

With Traction Bar:

1FunRyd Performance Traction Bar

with skid plate
--------------------------------------------------------------------------
This thread will continue to get updates as necessary. I welcome all input for this swap as there are many ways to do things. I know this will help a lot of people who are deciding whether they want to do this or not.
Enjoy!!
**Note: This will be in the Stickies under the

--**

3rd Gen Performance Upgrade Inventory

**--
And for those who would like to see where it all began here is the Second part of the Original AZ Race H22 Project thread:
I want to thank some of the background guys who gave their insight and advice and own experience for this project to come together. I thank you!
:Rock:
DeadEnd

JTCDudeman

DailyInterluder

AZ RACE & Adam - You guys are amazing!
And last but not least, I want to thank all the intial group buy members who trusted me with this immense project and their money to bring our cars to a level respect it and we deserved!
Lude on brothers & sisters Lude on!!! :headbang:
3GP Aftermarket Specialist,
Sean
Email: 1funryd@comcast.net
---