Connect with your social network account
ATTENTION:


I've set up this simple forum as a back-up for the 3G community on Preludepower.com

For ease of use you can quickly log in using your Facebook account, up there /\ OR just register an account like usual.
Site Admin
Posts: 110
Joined: 16 Aug 2017, 20:34
Location: Mount Vernon, WA
Contact:
Hey so what CAI fits a 3g?
You can't rationalize cars like these. They're not something you buy with your head. You buy them with your heart because you love them, and who can explain love?
VISIT PRELUDE3G.COM ON FACEBOOK
VISIT THE PRELUDE3G.COM YOUTUBE CHANNEL
---
---
Posts: 1
Joined: 29 Aug 2017, 00:59
Location: Jacksonville, FL
You can make one from a DC Integra.
---
Yes, we are still transferring old information over from files and old threads. The biggest issue is pictures.
Check back in a little, I will copy some old info that is still current.
---
*Update - 11-07-2010:
Please do not focus on the ebay company, you are only looking for the style of the intake that looks just like this one below. And when you search ebay for this type of intake please type in:
94-01 Integra Cold Air Intake
This is a simple
Cold Air Intake
write up that does not require a battery relocation and works very well.
Parts needed:
1.
94-01 Integra Cold Air Intake
system ususally found on ebay for about
$30.00
shipped, here is a picture:
2. You will need a Heat Shielded Filter, they come in different colors so the choice is yours. Mine was a Chrome cover. Just ditch the filter that came with the kit. Unless you want to swap it out during winter for your cool sound.
3. Then you need to go to a hardware store to purchase a
4" to 3" coupler adapter
. They will come with the metal fasteners already attatched to them. And you will will find them in the Plumbing section of the hardware store.
Like so:
And that will be all the parts you need.
Instructions:
1. Take the
S-pipe
that came with the
Integra CAI kit
and cut it in the middles like the top pictures shows.
2. Install the rest of the kit, which by now should be pretty obvious.
3. Take the
4" to 3" Coupler
and attach it to the front of the filter and then take the cut
S-pipe
and attach tot he front of the coupler and face the open end of the
S-pipe
toward the
Factory intake hole
on the passenger side headlamp assembly.
4. Your done!!! Enjoy!!!
Also the nice thing about this setup is that during the winter you can just pull the front section off of the system to make it a short ram for that nice sound the short rams make, and the difference in temperature during winter should not hurt you as much as it does during summer.
And you will not have to worry about water getting into the system. Unless, you submerged that section of your Lude into a lake or something.:smilejap:
It will look like this: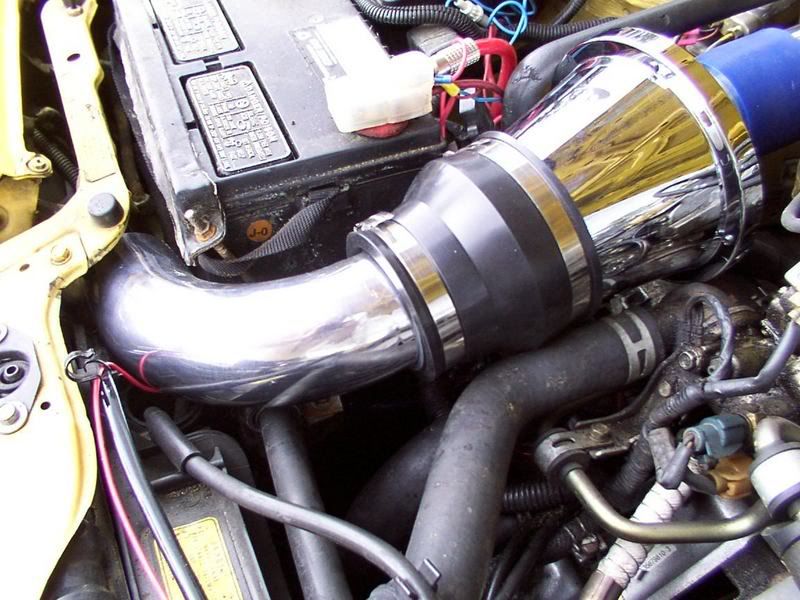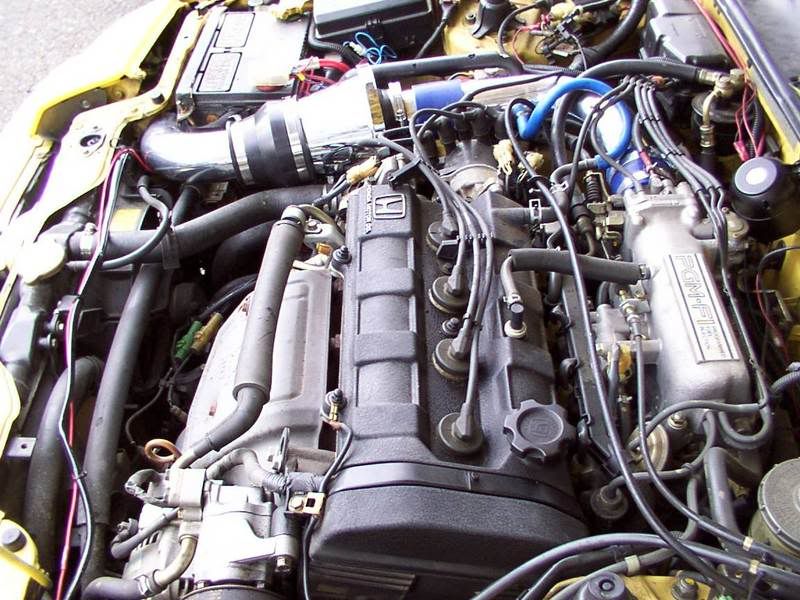 ---